[RELEASE] My Hero Rising Redeem Codes (New) – May 2021
Posted By:
admin,
Updated At:
2021-04-30,
Views:
301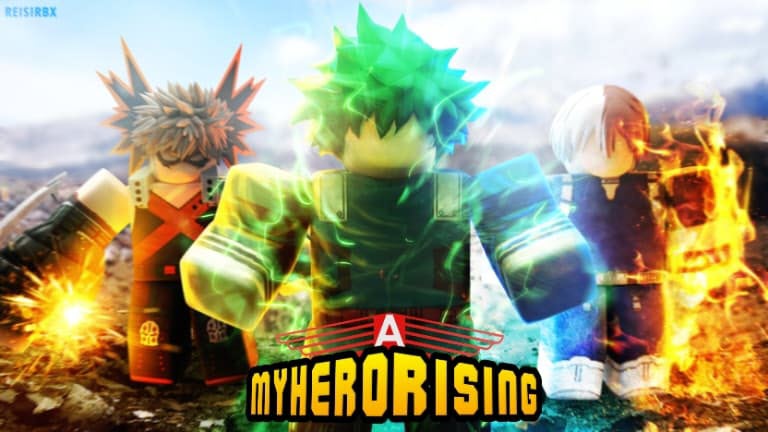 My Hero Rising is finally in beta, and it's coming with boatloads of codes that can grant you a juicy head start. To save you the trouble, we've already compiled the complete code list down below. Codes may expire very soon so act quick and spread the word!
How to redeem codes in My Hero Rising
Once you've got the codes, simply use these steps to claim the rewards:
Launch My Hero Rising.
Before entering the game, at the bottom left corner of your screen, click Redeem Code Here. Then type or paste your code and click Redeem.

Working codes (May 2021)
The following codes have been verified. If you bump into a code that doesn't work, just give us a shout in the comments.
| | |
| --- | --- |
| Code | Rewards |
| 10kMilestone | 3 epic spins (NEW) |
| 7kLikes | 5 common spins |
| 5klikes | 5 rare spins |
| UPDATE | 10 common spins |

How to get more codes
My Hero Rising has just been released, and codes usually come after a server shutdown. If you're hungry for more, you can take your chances in the official Discord. Meanwhile, we'll keep an eye on the updates and renew the list ASAP.
Anyways, if you want more freebies, be sure to like and favorite the game.
Bonus: Robux deals and free Robux
Want to buy some Robux but don't know where to begin? Don't worry, we've got you covered. Down below we put together some popular platforms for your Robux needs. Simply choose the one that suits you the best.
(Note: Rates updated in April 2021 and might vary in time and countries. Third party platforms like RBX.place might run out of stock occasionally.)
Don't want to spend real dollars on Robux just yet?
Check out our guide on how to get free Robux
Top Roblox game codes

More Games:
Back to Codes