[NEW] Roblox Blox Wars All Working Codes in Dec 2022
Posted By:
admin,
Updated At:
2022-12-01,
Views:
421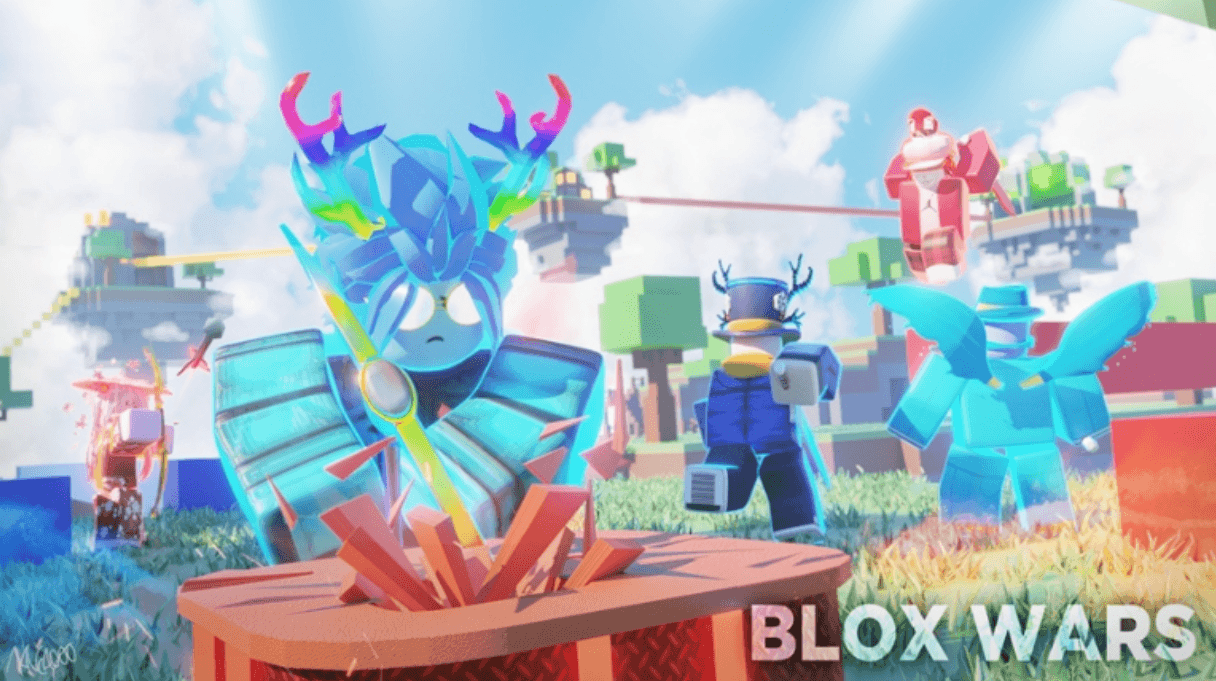 Whenever a Roblox game is created, developers usually release some codes to enable players to have more fun during the gameplay. Blox Wars is no exception. By using a working code, you'll get a bunch of free mystery crates, with which you can exchange some cool freebies such as new swords and pickaxes.
Table of contents
Working codes
Below are the codes that are currently available. They can expire at any time, though. So be quick.
(Note that codes are case-sensitive. So you need to enter them in the exact way they're displayed here.)
LETS_GO_1K_PLAYERS! redeem this code and get 3 special crates (NEW)
Domisbad redeem this code and get the rewards (NEW)
750Players??? redeem this code and get 2 special crates
Release!!! redeem this code and get 3 mystery crates
We'll update the list once there are new codes available. Stay tuned!
Expired codes
Currently, there are no expired codes.
How to redeem a code
The way to redeem a code in Blox Wars is pretty straightforward. Here are the steps you can take:
1) Launch the game. Look for the gear icon located on the top-left corner of the screen and click on it to open Settings.



2) When the new window appears, simply input the code you got and press the Redeem button to claim rewards.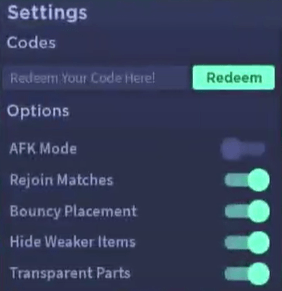 Bonus: Robux deals
Want to buy some Robux but don't know where to begin? Don't worry, we've got you covered. Down below we put together some popular platforms for your Robux needs. Simply choose the one that suits you the best.
(Note: Rates might vary in time and countries. Third party platforms like RBX.place might run out of stock occasionally.)
More Games:
Back to Codes