[New] PETS! Snowman Simulator Code List – November 2022
Posted By:
admin,
Updated At:
2022-11-01,
Views:
499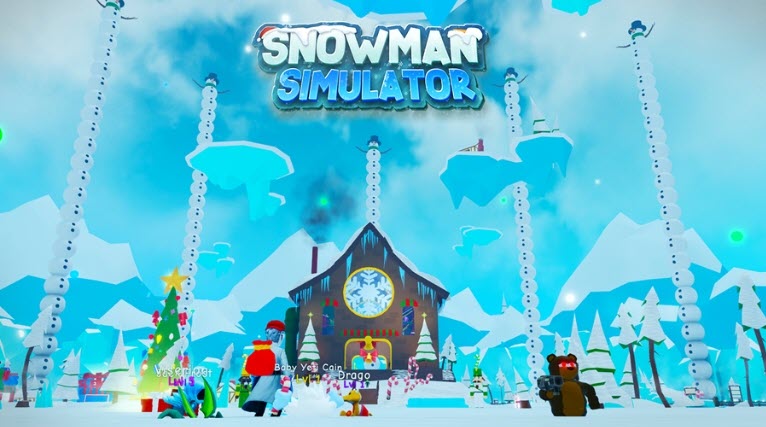 Snowman Simulator has new updates! SILVER and GOLD is on Sale! The game has increased silver payouts, Pet inventory Storage by a lot. If you want to get more free items, check our latest code list. You can redeem in-game freebies by entering working codes.
SILVER and GOLD SALE!!!
Increased silver payouts in the shop!
Increased Pet Inventory Storage by a lot!
New Mystery Portal in the Ice Cave!
More Sleighs!
More Cosmetics!
How to redeem codes
Launch the game.
Click the three lines button on the left window.

Click the Codes button.

Enter the code and click Submit.

[Active] Snowman Simulator codes
Make sure to enter the code exactly as it is listed or it might not work correctly.
If you get a new code, please share it with us. If you find our codes are no longer valid, please let us know, we'll remove them as soon as possible. We appreciate your contribution.
Right now we don't have currently working codes. We'll update the code list as soon as possible when the codes released.
Expired Codes
COLD
YETI2020
GINGERBREAD2020
RUDOLF458
UPDATEZ
Want more codes?
Codes are released by the developers, so follow their social accounts would be a good way to receive the latest information and the codes. But codes are usually given when certain goals are met, such as having 1K likes or favorites. So if you want new codes, make sure you like the game and add it to your favorite list. Join the official Discord server is another way to get more goodies.
Twitter: @banj00man
Youtube: RussoPlays
Discord: Gunslinger Games
But if you don't want to bother searching for codes on sites, you can bookmark this page or our site for more information. We'll keep updating the codes as soon as we find the latest working codes.
Get Roblox game codes from our latest Roblox games page!

More Games:
Back to Codes